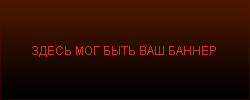 12 дек 2013 : KARA DARAHU работают над новым альбомом

Финская экстрим-симфоник металл группа KARA DARAHU в настоящий момент занята работой над первым полноформатным альбомом, выход которого намечен на 2014 год. Недавно коллектив закончил съемки первого видео, которые проходили в Буэнос-Айресе, а его премьера намечена на ближайшее время.









MONUMENTAL SYMPHONIC EXTREME METAL



**What is Kara Darahu**



"crawling

a fear of mind escaping from you

that distant light is dead

a dragging sensation holds breath

the pressing of the black

owns many names yet only one true face"



Working currently on debut album!