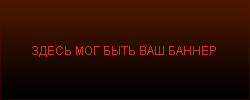 20 май 2019 : GUS G. оправдывается за участие в трансляции Евровидения

Греческий гитарист-виртуоз Gus G. (экс-Ozzy Osbourne, FIREWIND) вынужден защищаться, оправдывая своё участие в трансляции песенного конкурса Евровидение, который прошёл в минувшую субботу в Тель-Авиве (Израиль). Напомним, что музыкант объявлял в прямом эфире результаты голосования греческого жюри. Утром 19 мая Gus написал на своей странице в Facebook: «OK, я знаю, что многие из вас были шокированы или наоборот приятно удивлены, увидев меня на Евровидении прошлой ночью. Когда греческое телевидение обратилось ко мне с просьбой стать официальным спикером, моей первой мыслью было то, что металлист не имеет отношения к такому поп-шоу. Но музыка не имеет границ, и мы должны относиться к этому с уважением, независимо от своих предпочтений. Тем более, что сотрудничество металл- и рок-музыкантов с поп-артистами — вовсе не редкость. Я подошёл к своему появлению на Евровидении как к участию в крупном развлекательном проекте. Не стоит рассматривать это в политическом ключе. Приношу свои извинения тем, кто все неправильно понял. Я был рад показать немного шреда в стиле 80-х и на несколько секунд привнести атмосферу настоящего рока для десятков миллионов людей. Мне очень понравилось. Надеюсь, и вам тоже. Я благодарен ERT за такую возможность и всем вам за позитивный фидбэк».





| | | |
| --- | --- | --- |
| | Gus G., born in Thessaloniki, Greece is a heavy metal guitarist. He currently plays with Ozzy Osbourne and his own band Firewind. He has also played in Mystic Prophecy, Nightrage, Arch Enemy and Dream Evil. | |
| | |
| --- | --- |
| Gus G. : Сейчас, когда все доступно, нужно быть идиотом, чтобы пользоваться пиратскими сайтами | 22 апр 2018 |

Буквально на днях греческий гитарист-виртуоз GUS G (ex-Ozzy Osbourne, Firewind) выпустил свой сольный альбом "Fearless" на лейбле AFM Records. На диске - десяток разнообразных треков в хард-роковом ключе с утяжеленными моментами, фееричными гитарными соло, инструментальными частями. Гитаристу помогали заслуженный продюсер и бас-гитарист Dennis Ward (Pink Cream 69, Unisonic) и барабанщик Will Hunt (Evanescence, Black Label Society). Сие незаурядное событие на тяжелой сцене подвигло меня на весьма...
Всего: 20